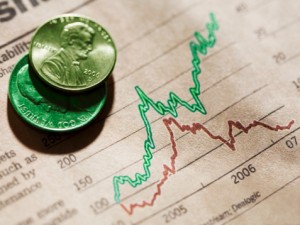 A Master of Finance degree provides graduate training in finance to prepare students for careers in corporate finance, investment management and financial analysis. Most Master of Finance degree programs begin with core business courses such as economics and progress to topics in financial theory and markets, investment analysis and corporate accounting. Programs can be full-time or part-time, residential or online.
Featured Rankings:
Convenient Online Options
Traditional programs are geared toward preparing students who are beginning their careers and need a thorough grounding in business basics. Some schools offer online Master of Finance degree programs that allow students to plan study around job and family commitments. The curriculum is often tailored to mid-career professionals looking to advance or to switch fields. A Master of Finance degree offers direct preparation for careers in corporate finance, investment management, financial analysis, and personal financial planning. These positions often require financial training beyond that found in a business administration or MBA degree. However, a Master of Finance degree also provides an excellent foundation for many industry positions, as finance is the language of business.
How To Find The Best Master of Finance Degree Programs
When choosing a program, look for schools that are accredited both regionally and by the AACSB, which sets standards for business schools. Decide which types suit your needs: full-time or flexible attendance, entry-level or mid-career orientation, and specialties that match your interests. Many of the best Master of Finance degrees offer courses taught by real-world experts in areas such as portfolio management. MIT Sloan School of Management offers a one-year program in which students focus on quantitative techniques to solve business problems. The program made U.S. News & World Report's top-10 ranking for 2012. The University of California, Berkeley also ranks in the top 10 and offers students proximity to Silicon Valley. The best online Master of Finance degree programs are personally taught by professors with business experience. Penn State offers one of the top online programs to prepare students for certifications such as Chartered Financial Analyst® (CFA®). The program follows the cohort model in which students progress together and meet for a one-week residency.
Popular Careers and Expected Salaries for Individuals Holding a Master of Finance
According to the U.S. Bureau of Labor Statistics, students can look forward to a 25% increase in Master of Finance jobs through 2020. Master of Finance careers in demand include financial analysts, who are employed in almost every industry as well as in government and non-profit agencies. Their yearly salaries averaged $75,650 in 2011. Financial managers oversee a firm's financial operations and average $103,910 per year, and having an accounting background can help advancement. Personal financial advisors help people with all aspects of financial planning and can expect 32% job growth as the population ages toward retirement. Salaries average $64,750, but experienced financial advisors with strong track records can make six figures. Investment advisors, traders and portfolio managers work under high-stress conditions but can realize great personal and financial rewards. Management positions in particular favor candidates with advanced degrees, and special certifications such as CPA and CFA improve opportunities and earning power. Overall, Master of Finance salaries increase with education level, certifications and experience.