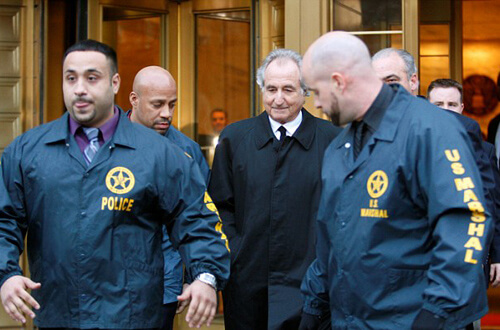 Financial gain can be a slippery slope. All too often, success seems to lead to greed, and greed, of course, is the great corrupter. Some now-notorious individuals in the world of finance found opportunity presenting itself and temptation too much to resist.
Obviously, when it comes to the stock market, the stakes are high. And for would-be swindlers, though the rewards may be great, so too are the risks – for their victims if not for themselves.
Over the years, many "Wall Street darlings" have breached the trust both of their companies and the general public to satisfy their own insatiable hunger for money and power. Here's a look at 10 of the most outrageous stock market scammers in history.
10. Barry Minkow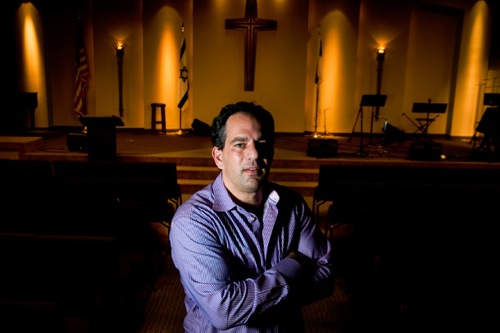 In 1982, when he was just 15 years old, Barry Minkow started carpet-cleaning company ZZZZ Best (Zee Best) from his parents' San Fernando Valley garage. Because he was so young, Minkow was thrust into the media spotlight. He even appeared on The Oprah Winfrey Show.
By the time he was 19, Minkow had launched his company on the stock market. And less than a year later, says U-T San Diego, "the company was worth $280 million on the NASDAQ exchange and Minkow had his own Ferrari, BMW and mansion in Woodland Hills."
The problem was that Minkow financed ZZZZ Best illegally, using everything from check-kiting schemes to fraudulent credit card charges and dodgy loans from criminals. Shamefully, he even sank as low as stealing his grandmother's jewelry. What's more, according to Investopedia.com, he forged over 10,000 sales receipts and fake documents.
However, Minkow's Ponzi scheme was destined for failure, and in 1987 it fell apart. As CNN Money's senior editor Roger Parloff explains, "Minkow was convicted of 57 federal felonies, sentenced to 25 years, and ordered to pay $26 million in restitution."
Interestingly, Minkow's scheme is now studied as an example of accounting fraud. And while Minkow himself became a preacher when he got out of prison, he was allegedly soon back to his swindling ways. In 2011, members of his church accused him of all kinds of scams, leading to an FBI investigation.
9. Dennis Kozlowski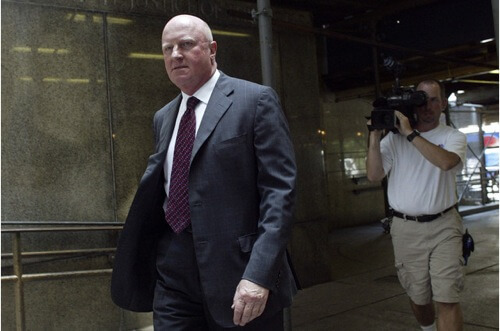 In 1992, Dennis Kozlowski became Tyco International's CEO. Tyco was considered a blue chip and financially sound company, so investors could never have guessed that Kozlowski was skimming millions of dollars off the top through $450 million of unapproved stock sales and $170 million of unauthorized loans. The money financed Kozlowki's increasingly opulent lifestyle – including a $30 million apartment complete with $6,000 shower curtains.
In 2001, Kozlowski threw a $2 million birthday party for his wife, with Tyco picking up half the tab. Time reports that the party was "disguised as a shareholder meeting" and that it "took place on an Italian island and featured an ice sculpture of the Statue of David urinating Stolichnaya vodka." The infamous party is now referred to as the "Tyco Roman Orgy."
Details of Kozlowski's scam started to emerge in early 2002, at which point Tyco's shares plunged by almost 80 percent in a mere six weeks. In September 2005, Kozlowski and other company executives were sentenced to 25 years in prison. Nevertheless, Kozlowski was eventually granted work release after serving only seven years of his term.
8. Anthony Elgindy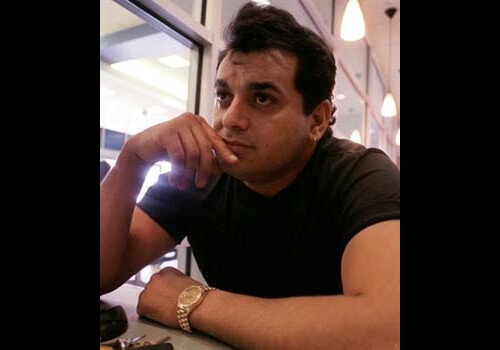 Egyptian scammer and stock picker Anthony Elgindy worked in cahoots with a corrupt FBI agent named Jeffrey Royer. Elgindy used Royer's inside information about companies under government investigation in order to short-sell stocks. Meanwhile, he also used his website, Anthonypacific.com, to smear companies suspected of fraud, purportedly to protect investors.
According to prosecutors, Elgindy went as far as using the site to blackmail the targets of the negative publicity he was spreading. At the same time, he was also making millions from his website, with subscribers paying as much as $600 a month to view his "expert" stock tips.
Roslynn Mauskop, US Attorney for New York's Eastern District, explains, "Under the guise of protecting investors from fraud, Royer and Elgindy used the FBI's crime-fighting tools and resources actually to defraud the public, and to insulate themselves from detection and prosecution."
Elgindy was charged in 2005. After four months in court, he was acquitted of most of the 32 charges he faced but was convicted of inside trading. The judge presiding over the case took a hard line with Elgindy and sentenced him to nine years in jail.
7. Hiromasa Ezoe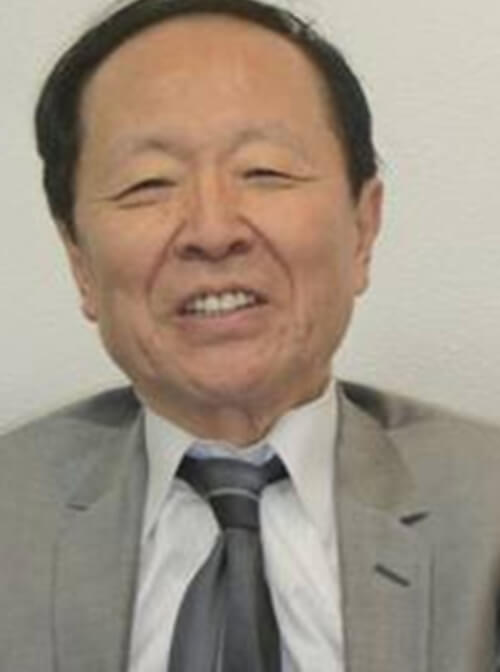 Hiromasa Ezoe was the chairman of Japanese human resources and classifieds company Recruit. But before Recruit subsidiary company Cosmos went public in 1986, Hiromasa illegally allowed high-profile figures, including top-ranking politicians, access to almost a million Cosmos shares. When the company was then offered publicly, the value of the shares shot through the roof, which translated into a huge amount of shady profit.
At first, only lesser officials admitted involvement in the scandal, but the resignations began to snowball, including those of some of the most powerful men in the country. Soon, 155 people had been implicated for their involvement in the insider-trading scheme, and many top officials stepped down – among them the finance minister, Kiichi Miyazawa, and Prime Minister Noboru Takeshita. The prime minister's political secretary even committed suicide. Japan was shaken to the core, and the stock market fell by 40 percent in 1990.
A British analyst living in Japan says the Japanese now equate stock trading with gambling. He described it as being seen as "unseemly" and "not something you talk about in polite company." Hiromasa Ezoe's trial lasted 13 years and only ended after he had signed interrogation records that he insists were made up. He was given a suspended sentence.
6. Michael Milken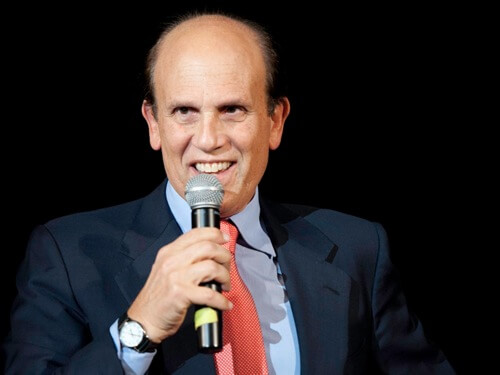 In the mid-1980s, Michael Milken, a.k.a. the "Junk Bond King," was investment banking firm Drexel Burnham Lambert's star financier. By 1986, he'd helped to make Drexel one of the most profitable firms on Wall Street. But insider trading brought the house down and left Drexel fighting bankruptcy.
In March 1989, Milken was charged with an astounding 98 counts of fraud and racketeering. According to The New York Times, his biggest mistake was providing the company of stock trader Ivan Boesky with huge sums of money. Boesky, says the NYT, "was betting on takeovers, many of which Drexel had put together."
In 1986, Boesky had been implicated in a bigger insider trading inquiry and pleaded guilty, and part of his deal with the Securities and Exchange Commission (SEC) was to roll over on Milken. With this new information on Milken, the SEC launched an investigation into Drexel.
However, Milken played it smart and pleaded guilty to six lesser charges out of the 98. He was sentenced to 10 years in prison but was released a mere 22 months later. And although he paid a significant $600 million fine (including restitutions), his total net worth in 2010 was estimated to be around $2 billion.
5. Raj Rajaratnam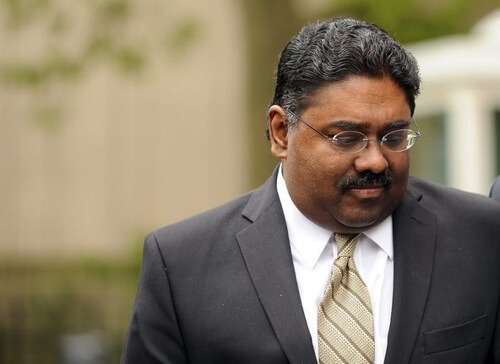 In 1997, billionaire Sri Lankan-American businessman Raj Rajaratnam co-founded hedge fund management company Galleon Group. But, as Industryleadersmagazine.com explains, Rajaratnam got greedy. In October 2009, he was arrested and charged with leading a team of insider traders. US Attorney Preet Bharara estimates that the scam yielded more than $60 million. Bharara also said, "Like so many others recently, he let greed and corruption cause his undoing."
According to authorities, between 2006 and 2009, Rajaratnam made his money by trading illegal stocks, with the help of his network of contacts. The stocks themselves included those of companies such as Google, eBay, Hilton Worldwide and Goldman Sachs.
In May 2011, a jury found Rajaratman guilty of 14 counts of conspiracy and securities fraud. And in October the same year, he received a sentence of 11 years in prison. Rajaratman was also ordered to pay a $10 million fine and relinquish $53.8 million in assets. At the time, his was the longest jail term ever imposed for insider trading.
4. Tang Wanxin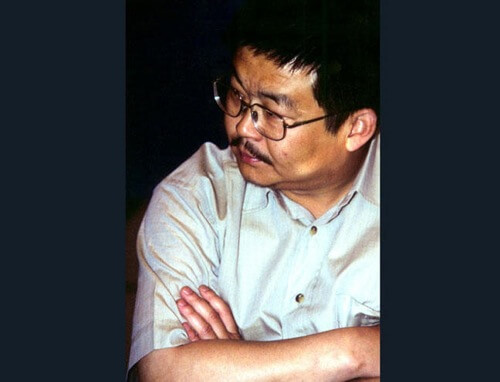 In 2006, disgraced Chinese tycoon Tang Wanxin – who was once one of China's 50 wealthiest men – was handed out a jail sentence for his part in what the Chinese local media described as "China's biggest stock scandal."
Tang was the president and co-founder of Chinese corporation the D'Long Group, a company with investments in everything from auto parts and mining to film development and tomato paste. The problem was, however, that Tang was using stocks as collateral for loans. In fact, one D'Long-controlled company helped itself to loans worth 43.7 billion yuan ($5.45 billion), and according to the Xinhua news agency, more than a third of this amount was not repaid to clients.
As part of his scheme to inflate share prices, Tang also falsified the prices of three of his company's listed subsidiaries. Ultimately, he was sentenced to eight and a half years in prison and was ordered to pay 800,000 yuan ($99,825).
3. Andrew Fastow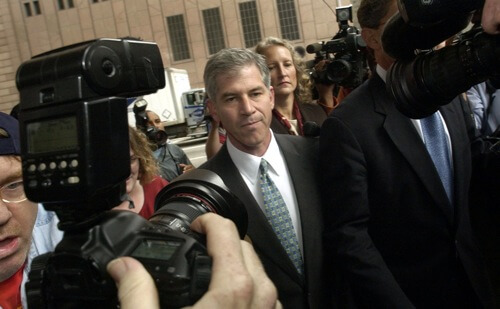 Businessman Andrew Fastow served as chief financial officer for disgraced Texas energy giant Enron from 1998 until 2001 – when the company imploded. And as ABC put it, he "is considered the mastermind behind the financial schemes that doomed the energy company."
Fastow and other Enron executives wove a tangled web that involved shell companies and fictitious revenue reports designed to make the company's earnings look far, far greater than they actually were. Yet when the scheme fell apart, taking Enron with it, the company's share price plummeted from more than $90 to a mere 70 cents.
Enron's auditor, leading accounting firm Arthur Andersen, also collapsed in the wake of the scandal after following orders from Enron chief auditor David Duncan to destroy thousands of documents. Previously, Arthur Andersen had been ranked as one of the world's top five accounting firms.
In October 2002, Fastow was indicted on 78 charges, including offences such as fraud, conspiracy and money laundering. Then in January 2004, he entered a plea of guilty and agreed to offer information on other Enron executives in order to lessen his own sentence. Following Fastow's conviction in 2006, his proposed 10-year jail term was reduced to six after he stood as a witness against Enron's chairman Kenneth Lay and CEO Jeffrey Skilling.
2. Bernard Ebbers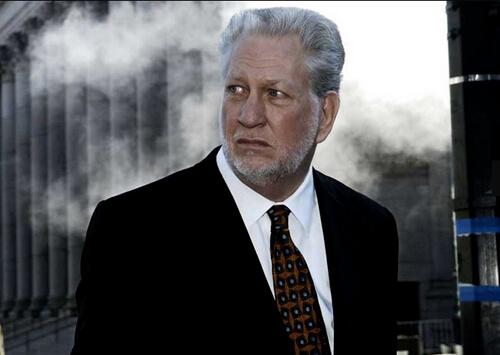 In the 1990s, Canadian-born businessman Bernard Ebbers was hailed as "the Telecom Cowboy" and considered a Wall Street darling for turning small, Mississippi-based long-distance telephone company WorldCom (now MCI Inc.) into what CBS News called "a global telecommunications power, swallowing up companies along the way." For Ebbers, though, events turned sour when he succumbed to mounting pressure to keep the company's share prices high.
When the stock price fell in the early 2000s, Ebbers' shares in the company were marked as collateral for over $400 million in personal loans. WorldCom chief financial officer Scott Sullivan, whom Ebbers claims masterminded the entire scam, pointed his finger at Ebbers. Sullivan testified that Ebbers told him to manipulate the books so as to "hit our numbers."
In 2005, with the help of Sullivan's testimony, 63-year-old Ebbers was sentenced to 25 years in prison for coordinating the $11 billion fraud that left WorldCom in ruins. It was what CBS has described as "the biggest corporate fraud and bankruptcy in U.S. history."
1. Bernard Madoff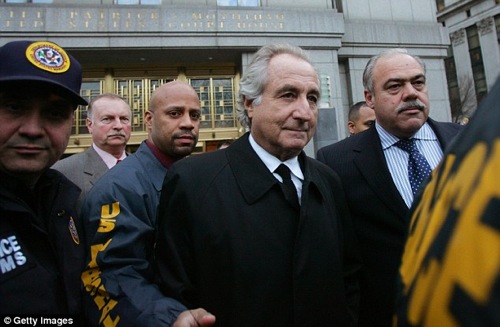 From 1989 (if not earlier) to 2009, ex-NASDAQ non-executive chairman Bernard Madoff masterminded an elaborate Ponzi scheme that defrauded investors out of an estimated $65 billion. It is still considered the largest financial fraud in the history of the United States.
Madoff offered seemingly low-risk, high-return investments that should have set alarm bells ringing: they were too good to be true. And while the abnormally steady returns prompted suspicion and unease among Wall Street advisers, possible investors and competitors, the statements Madoff's firm released were too complex and unclear to really decipher. In the end, the ostensibly secure returns became massive losses for Madoff's unsuspecting clients.
According to the Guardian, "Nearly 9,000 victims have filed claims for losses in Madoff's corrupt financial empire." Many of them put their money into feeder funds whose links to Madoff himself were frequently not publicized, and these people only found out that their investments had been lost after the fact.
In June 2009, 71-year-old Madoff was sentenced to 150 years in prison on 11 counts of fraud, money laundering and theft. When news of the scandal broke, Madoff and his wife purportedly attempted to commit suicide by taking pills. Worse, however, is the fact that Madoff's youngest son Mark actually did commit suicide two years after his father's arrest.
Madoff's other son, Andrew, said that what had happened was devastating. "What he did to me, to my brother, and to my family is unforgivable," Andrew told The Telegraph. "What he did to thousands of other people… I'll never understand it. And I'll never forgive him for it. And I'll never speak to him again."