By Master of Finance Degrees Staff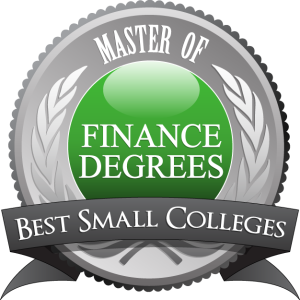 In this article, we highlight our selection of 30 great small colleges for accounting and finance degrees.
There are many conflicting ideas about the best way to pursue your education when you intend to pursue a career in business, finance, and accounting. Some will say that where you go matters more than what you learn. Some will say to go for more innovative degrees, while others will say the old standbys will serve you best. The reason there are so many conflicting ideas is because to a certain extent, all of the ideas contain some truth. Sure the top business schools will help you get top jobs, if that's what you want. But that's not to say smaller, lesser known schools aren't just as respected.
Your personality also plays a role. Some people may be fine at a massive public university with thousands of students in their department, while others might perform better in a more intimate setting. It's easy enough to find lists and rankings of the top business schools in the country. Many, Like Harvard Business School and Wharton are household names. But what about the smaller schools? What about the intimate learning environments? This is a list of the top regional colleges for accounting and finance. None of these universities have more than 3,000 students in the entire school. Yet some of them offer extremely innovative programs, others offer an education so good, graduates are sought out by the biggest firms in accounting and finance. Others offer a pleasant, high-quality, solid education in accounting and finance. Schools this size offer more opportunities to form relationships with professors that can be useful in the pursuit of work, and some have incredibly high job placement rates.
Method for Selecting the Top Small Colleges for Accounting and Finance Degrees
We used the following criteria to build this list, with all data coming from College Navigator.
Accredited college offering accounting, finance or related undergrad degree, with a maximum student population of 3,000 – a pool of more than 500 colleges.
Major regional or national ranking at the institution level
Presence of features that help the program stand out among its peers, as determined by our staff. The features we looked for included dual bachelor degree options, dual bachelor/master's options, exceptional internship programs, special emphasis on ethics, specialized accreditation in accounting or business, and more.
The rank order among these 30 was determined by consensus of our staff, based solely on the presence of innovative and exceptional programs as defined above.
Emmitsburg, Maryland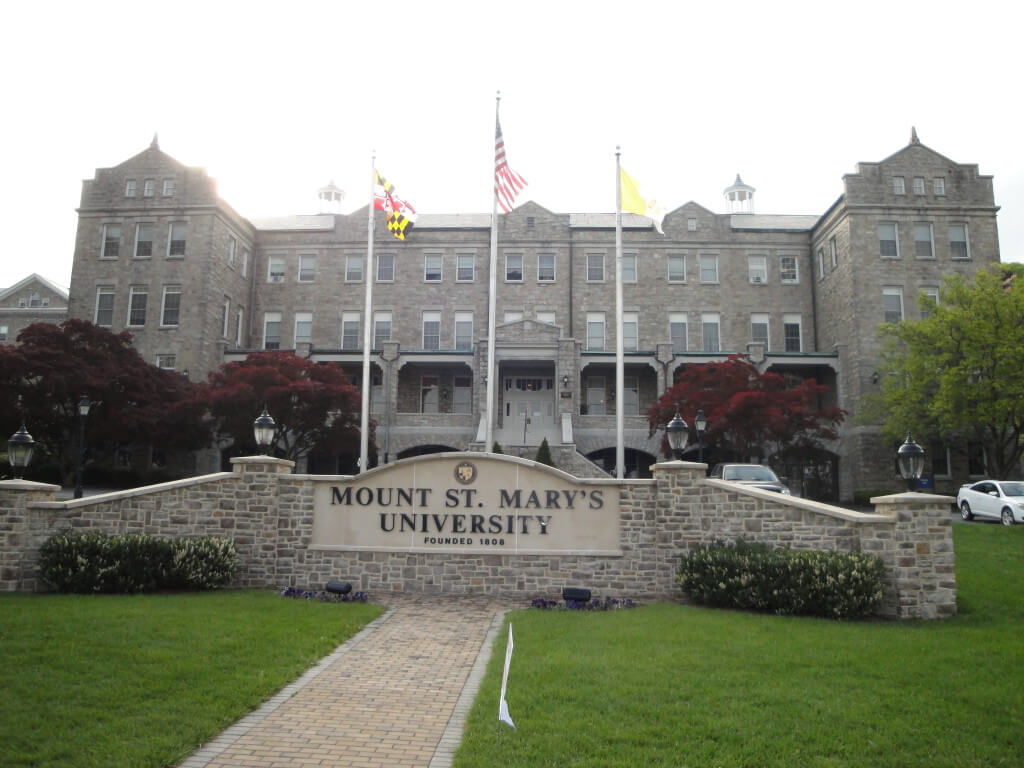 For students looking to become certified public accountants the accounting major at Mount St. Mary's University is a great choice. While the school doesn't have a finance major, they do offer economics, and a minor in accounting which can be a great combination for students interested more in working in finance than accounting proper.
Tuition: $36,021
Student Population: 1,741
Acceptance Rate: 67.4%
U.S. News Ranking: #19 in the Northern Region
Frederick, Maryland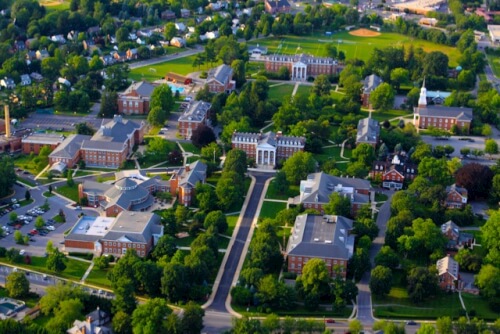 The BA in Accounting from Hood College is a strong choice for students eventually seeking to move into a management position. This is because the Bachelor of Arts part of the program focuses on strong written and oral communication skills, and a well rounded understanding of human history and interaction. There isn't anything particular about this program that stands out, but Hood College is a well regarded school that offers a quality education and that makes this a viable choice for any accounting student.
Tuition: $34,120
Student Population: 1,387
Acceptance Rate: 81%
U.S. News Ranking: #31 in the Northern Region
Springfield, Massachusetts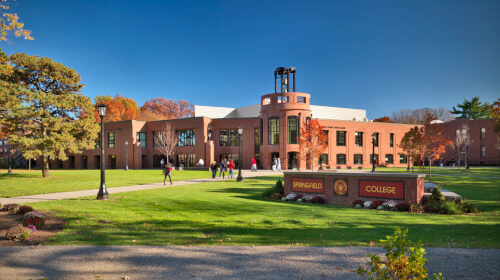 This finance program is designed to provide students with an exceptional grasp of the knowledge necessary for a successful career in the finance industry. Finance encompasses a wide variety of businesses and roles, including: insurance, banking, and investment among others. Aspects of the program at Springfield College are designed to mimic real world situations providing students with valuable experience in addition to theory.
Tuition: $33,455
Student Population: 2,204
Acceptance Rate: 69.9%
U.S. News Ranking: #31 in the Northern Region
Washington, D.C.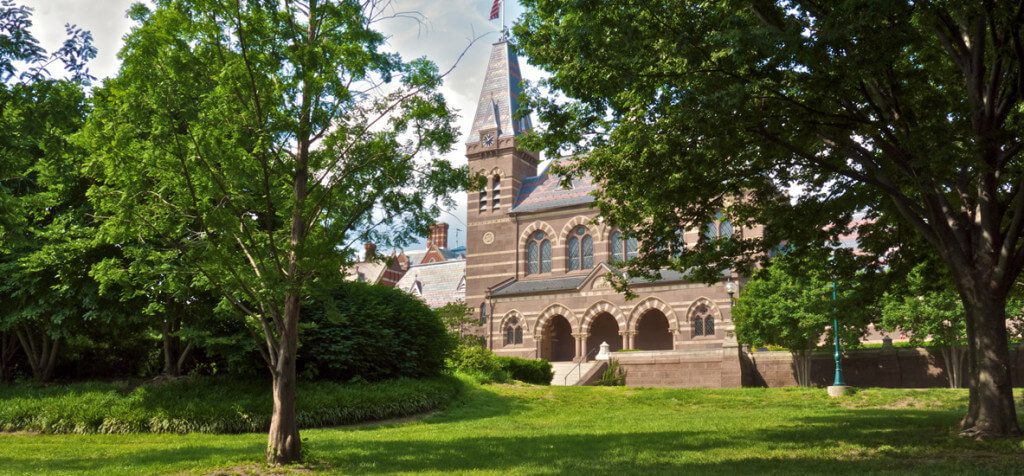 While many people think of becoming a CPA as the primary purpose behind earning an accounting degree, there are, in reality, many other options open and Gallaudet recognizes that. The goal of this accounting program is to prepare students thoroughly both for jobs right out of undergraduate school, and to provide students that plan to seek a master's with a strong grasp of accounting fundamentals that will serve them well when the time comes to take the challenging exams require to become a CPA, CMA, or CIA.
Tuition: $13,800
Student Population: 1,077
Acceptance Rate: 65.5%
U.S. News Ranking: #17 in the Northern Region
Spokane, Washington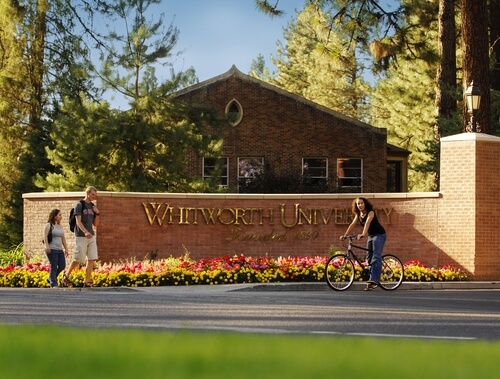 Students at Whitworth may both major and minor in accounting. While the major in accounting prepares students for professional work in accounting proper, the minor provides students some flexibility if they desire to switch programs as many students do during their college careers. An accounting minor can be useful in a wide variety of circumstances as accountants and people understanding the basics of accounting are necessary in a wide range of businesses.
Tuition: $37,456
Student Population: 2,358
Acceptance Rate: 77.8%
U.S. News Ranking: #9 in the Western Region
Thousand Oaks, California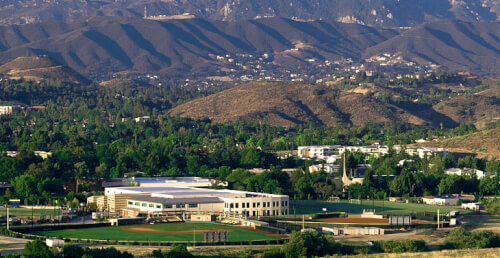 While this program focuses on preparing students for the CPA and CMA exams, it also strives to impart the knowledge necessary to be effective in a wide variety of sectors, including non-profit and government settings. Courses in the accounting program at California Lutheran include everything from quantitative analysis to managerial/cost accounting.
Tuition: $37,140
Student Population: 2,888
Acceptance Rate: 48.0%
U.S. News Ranking: #15 in the Western Region
San Deigo, California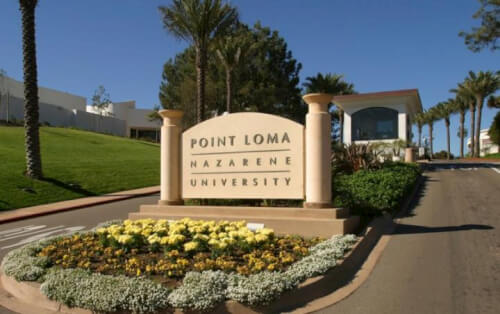 Both the finance and accounting programs at PLNU are focused on imparting the most fundamental principles and best practices in the finance and accounting professions. The school emphasizes ethical behavior which is something sorely needed in the fast paced, massive, global economy where even just a few misdeeds can have far reaching effects.
Tuition: $31,406
Student Population: 2,556
Acceptance Rate: 66.5%
U.S. News Ranking: #16 in the Western Region
Salt Lake City, Utah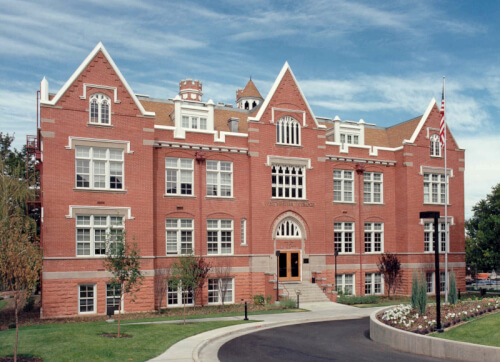 Options are the great thing about Westminster College. Students may earn either a BS or BA in either Accounting or Finance. The Gore School of Business is internationally accredited by the ACBSP. Westminster boasts a brand new finance major that gives students more options and career flexibility while maintaining a high quality of education.
Tuition: $30,364
Student Population: 2,295
Acceptance Rate: 75.2%
U.S. News Ranking: #20 in the Western Region
San Antonio, Texas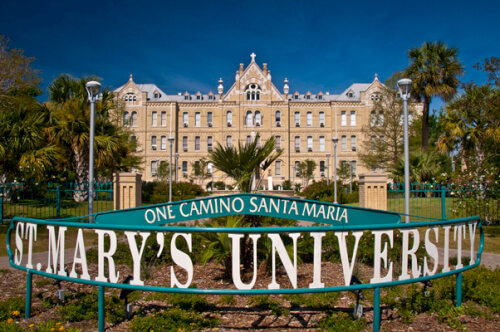 In addition to a top quality accounting major, St. Mary's University of San Antonio offers something unique and incredibly useful, a minor in Financial Mathematics. This is a beautiful pairing with the accounting degree because the more insight, perspective, and flexibility graduates bring into the workforce, the more likely they will meet with success.
Tuition: $25,126
Student Population: 2,393
Acceptance Rate: 58.2%
U.S. News Ranking: #21 in the Western Region
Longview, Texas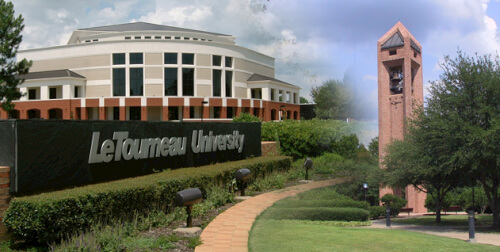 LeTourneau is a non-denominational Christian university and the accounting program places great emphasis on instilling christian ethical values in its accounting students. One of the hallmarks of LeTourneau's accounting program is its internship opportunities. The school strives to pair students with places that suit their needs and goals, and boasts that many students end up finding full time work with their place of internship.
Tuition: $26,910
Student Population: 2,305
Acceptance Rate: 41.4%
U.S. News Ranking: #27 in the Western Region
DeLand, Florida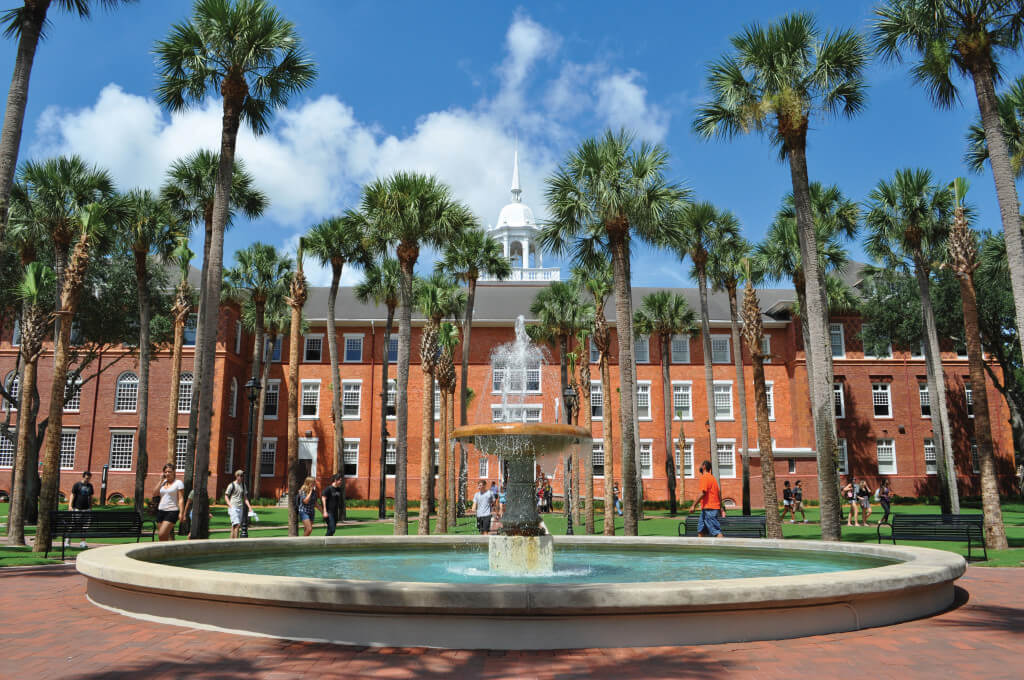 Students can either major or minor in accounting at Stetson University. Stetson is one of only 180 universities to hold the distinction of AACSB accreditation for both its business programs generally and the accounting program specifically. Students can transition from their undergraduate program straight into a high quality Master's of Accountancy program.
Tuition: $40,040
Student Population: 2,729
Acceptance Rate: 59.2%
U.S. News Ranking: #6 in the Southern Region
Louisville, Kentucky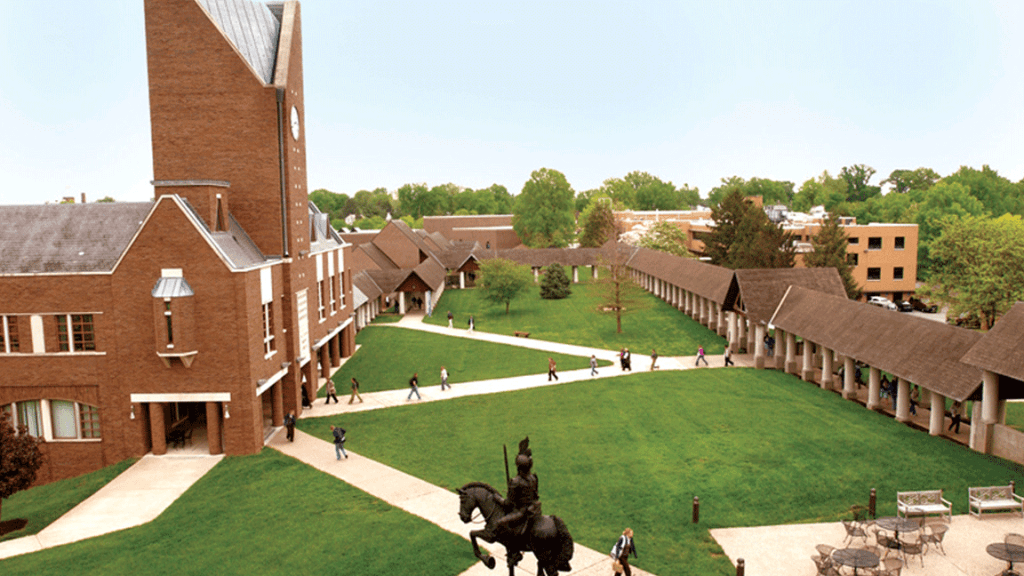 The undergraduate accounting program at Bellarmine, when combined with the school's MBA program, allows students to qualify for the CPA exam, but that's not the only option. The school offers many pathways to CPA exam eligibility including the ability of students to declare dual minors. This sort of innovative flexibility allows students to pursue exactly the right path for their career.
Tuition: $36,290
Student Population: 2,593
Acceptance Rate: 94.8%
U.S. News Ranking: #13 in the Southern Region
Mobile, Alabama

Finance is one of the most popular fields in the world right now. Part of this is because it is so big. But with so many people competing for jobs in finance standing out is very important. A degree with a unique perspective, like financial economics, can help new graduates earn a place in the industry. This degree prepares students for employment in either finance, or economics, or in one of the many positions that constantly walks the line between those two fields.
Tuition: $32,468
Student Population: 1,319
Acceptance Rate: 43.9%
U.S. News Ranking: #18 in the Southern Region
Spartanburg, South Carolina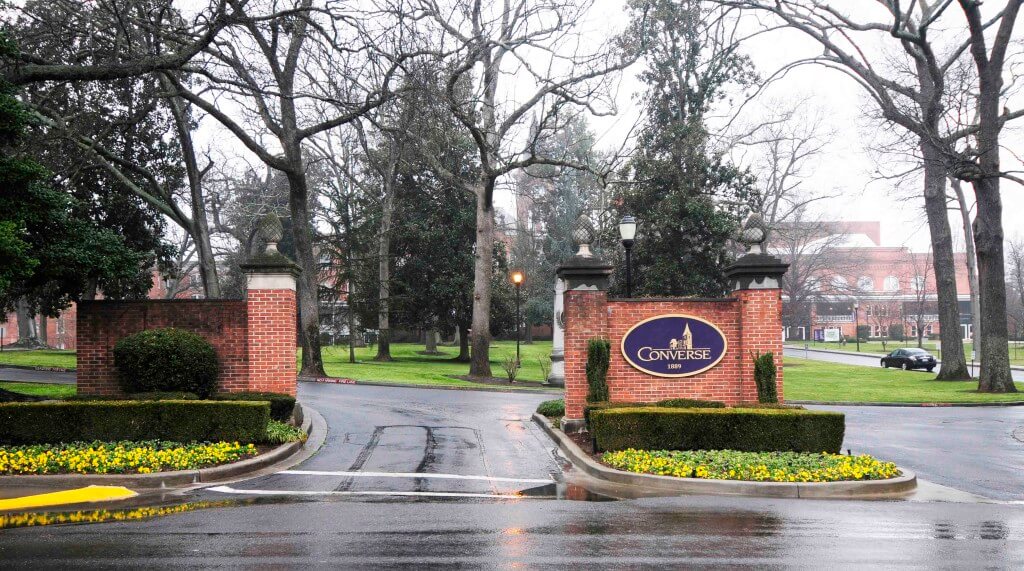 The Converse College Department of Economics, Accounting, and Business is a study in flexibility. Students can earn any degree through the department in either BA or BS form. Economics and Accounting are among both the majors and minors offered at the school, and students must also pick a minor from among many quality choices like Economics, Finance, and International Business.
Tuition: $16,500
Student Population: 748
Acceptance Rate: 52.1%
U.S. News Ranking: #23 in the Southern Region
Elmhurst, Illinois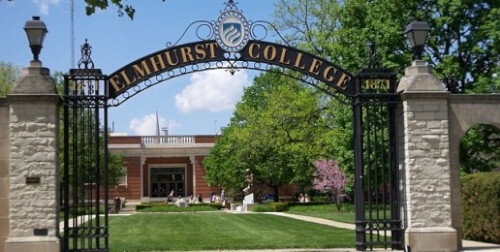 Elmhurst offers a few options for students looking to qualify for CPA exams. Students can either take the 128 credit accounting program, and then supplement that by taking extra courses to reach the 150 credit requirement, or they can move from the undergraduate accounting program into the Master of Professional Accountancy program.
Tuition: $33,950
Student Population: 2,900
Acceptance Rate: 71.8%
U.S. News Ranking: #11 in the Midwestern Region
Saint Paul, Minnesota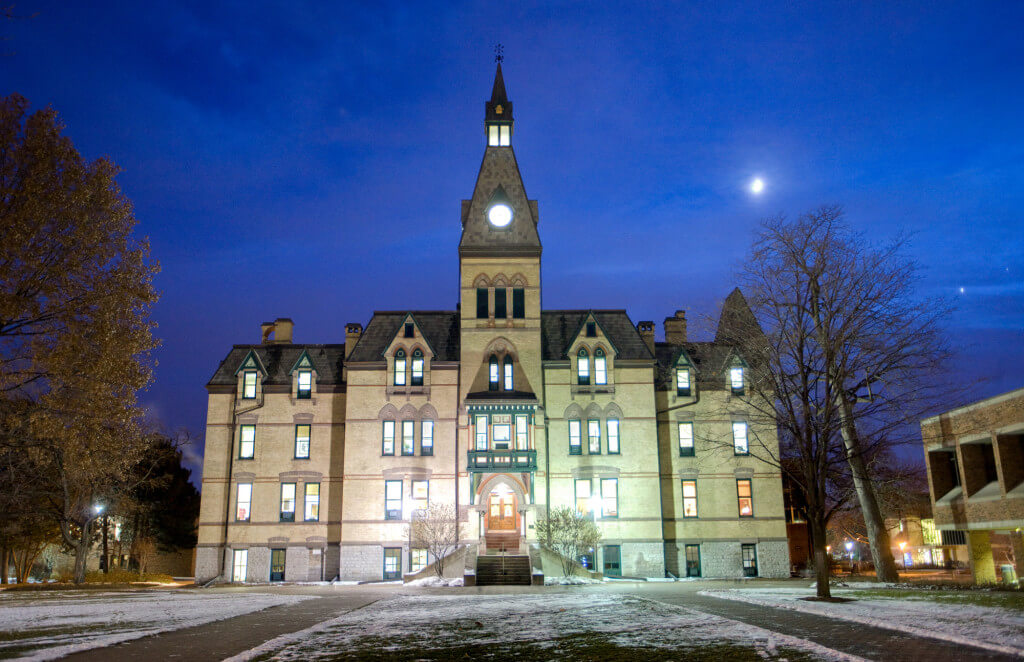 This program is designed for students that hope to pursue a career not just in finance, but eventually a management position in finance. It's also great for students seeking to become financial advisors, bankers, risk management professionals, fundraisers or any number of other areas of the finance profession. The advantage of studying finance within the context of a BBA program is that the student gets a strong understanding of general business practices and principles which are then built on with specialized knowledge of finance.
Tuition: $36,260
Student Population: 2,211
Acceptance Rate: 65.6%
U.S. News Ranking: #12 in the Midwestern Region
Naperville, Illinois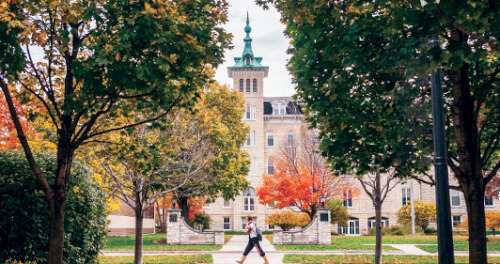 Both majors and minors in economics and finance are offered to students at North Central College. This flexibility allows finance and accounting majors to further concentrate on whichever secondary area of study best supports their career goals. Finance students will find themselves confronting problems and challenges in class that are pulled from the real world.
Tuition: $34,230
Student Population: 2,797
Acceptance Rate: 63.6%
U.S. News Ranking: #14 in the Midwestern Region
Kansas City, Missouri

The Corporate Finance and Accounting program at Rockhurst University is a unique program designed to provide students with a learning environment that simulates the corporate setting and incorporates situations often found in that setting. This was students learn not only how to apply finance and accounting principles to corporate issues, but how to function and communicate within the corporate environment.
Tuition: $32,865
Student Population: 2,241
Acceptance Rate: 75.4%
U.S. News Ranking: #14 in the Midwestern Region
River Forest, Illinois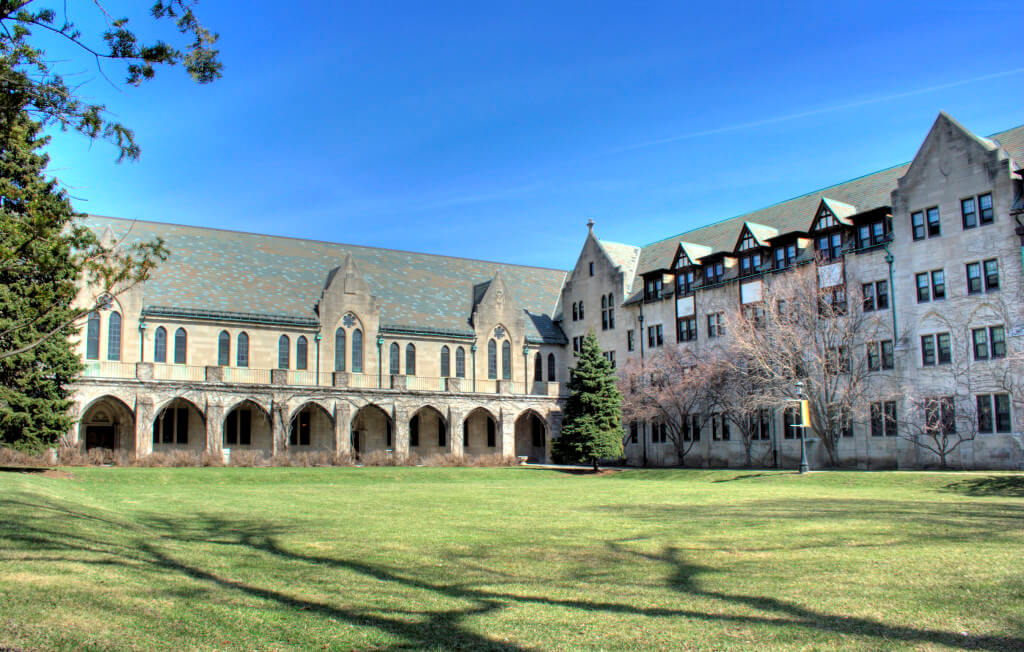 Accounting majors at Dominican have the option of taking a minor in economics, a strong choice in a world where new job types are being created as markets and businesses become increasingly global. An accounting major with economics minor can also be incredibly powerful because both are analytical in different ways and students with the ability to approach a problem from multiple vectors are in high demand.
Tuition: $29,770
Student Population: 2,069
Acceptance Rate:60%
U.S. News Ranking: #19 in the Midwestern Region
Westerville, Ohio

Accounting majors at Otterbein can enroll in the 4+1 MBA program which allows them to knock a year off the typical six years it takes to earn a bachelor's and master's degree. The program at Otterbein doesn't just focus on the mechanics of accounting practice, it focuses on the context of your career, yourself, your family, and your community.
Tuition: $31,624
Student Population: 2,479
Acceptance Rate: 73.3%
U.S. News Ranking: #20 in the Midwestern Region
Minneapolis, Minnesota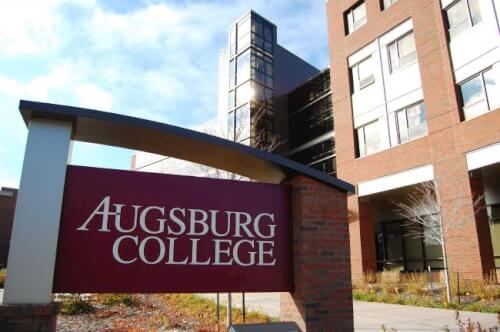 Augsburg business education is about much more than classroom time, lectures and learning about balance sheets, although students do those things. Students also enjoy the benefits of a business department that partners with multiple research centers and organizations to arrange great study abroad opportunities, internships, and service work that helps students understand how to use their knowledge to contribute to their communities.
Tuition: $33,209
Student Population: 2,716
Acceptance Rate: 73.6%
U.S. News Ranking: #23 in the Midwestern Region
Allegany, New York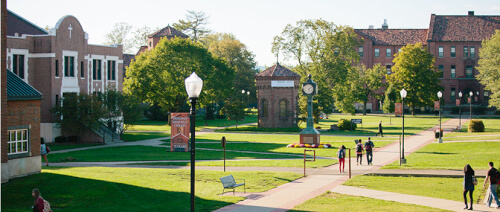 SBU offers the Bachelor's of Business Administration program with a focus on accounting, and a five year joint MBA program that qualifies students for the CPA examination. All accounting majors also participate in a 400 hour non-credit internship as part of the program, providing them a great professional reference and real world experience.
Tuition: $30,475
Student Population: 1,826
Acceptance Rate: 80%
U.S. News Ranking: #24 in the Northern Region
Worcester, Massachusetts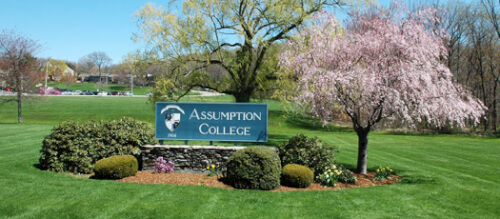 Assumption College is another among the many that offer a joint BA in Accounting and Master's in Business Administration five year program. This has become more and more common since the new 150 credit hour requirement to sit for the CPA exam. While AC doesn't offer a finance program, students can take Economics with an Accounting minor, a great combination for those moving into the finance sector.
Tuition: $36,160
Student Population: 2,015
Acceptance Rate: 74.2%
U.S. News Ranking: #31 in the Northern Region
Newberg, Oregon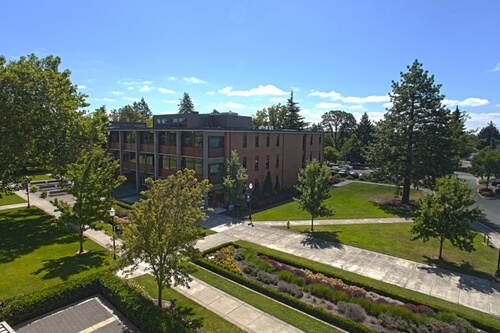 George Fox is a Christian University merges christian values with solid accounting practice. 95% of the program's graduates pass some or all of the CPA exams which is significantly more than the Oregon state average of 69%. Graduates from the accounting program at George Fox have gone on to work in the big four auditing firms, and students have also landed internships with the big four and other major companies while enrolled.
Tuition: $31,866
Student Population: 2,383
Acceptance Rate: 75.3%
U.S. News Ranking: #30 in the Western Region
New Orleans, Louisiana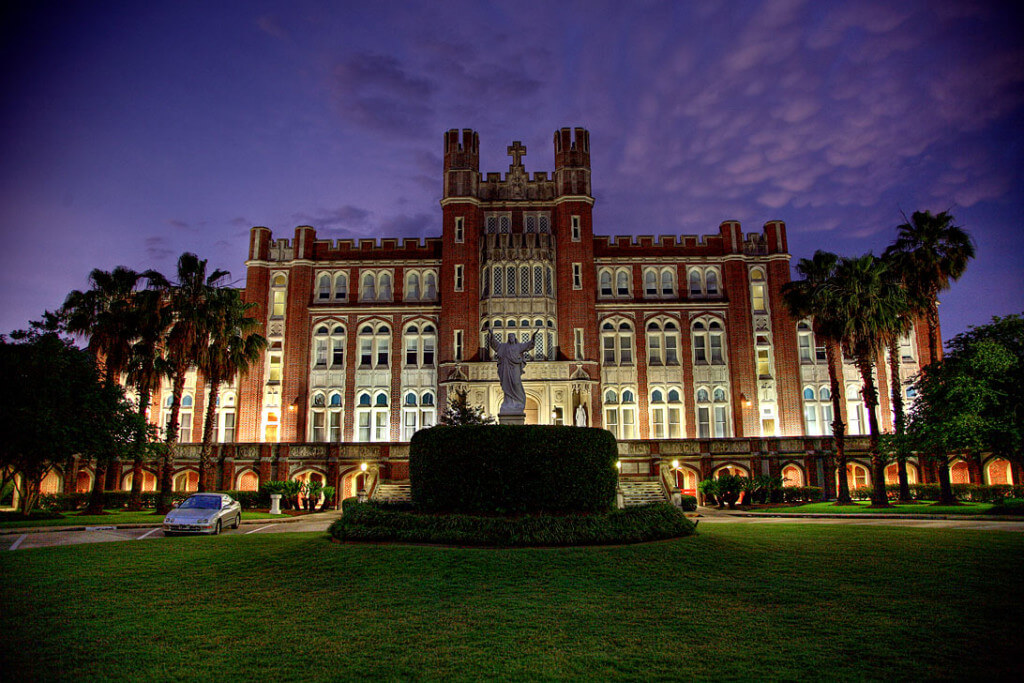 Loyola offers flexibility for students interested in finance. One great feature of the school is the ability for students to minor in international business. In a world of increasingly globalized financial markets and corporate structures, having a firm grasp on international business will be a boon for any accounting or finance professional. Loyola is AACSB accredited for its business programs, although it does not have the accounting specific accreditation from the AACSB.
Tuition: $36,610
Student Population: 2,946
Acceptance Rate: 87.1%
U.S. News Ranking: #11 in the Southern Region
Boston, Massachusetts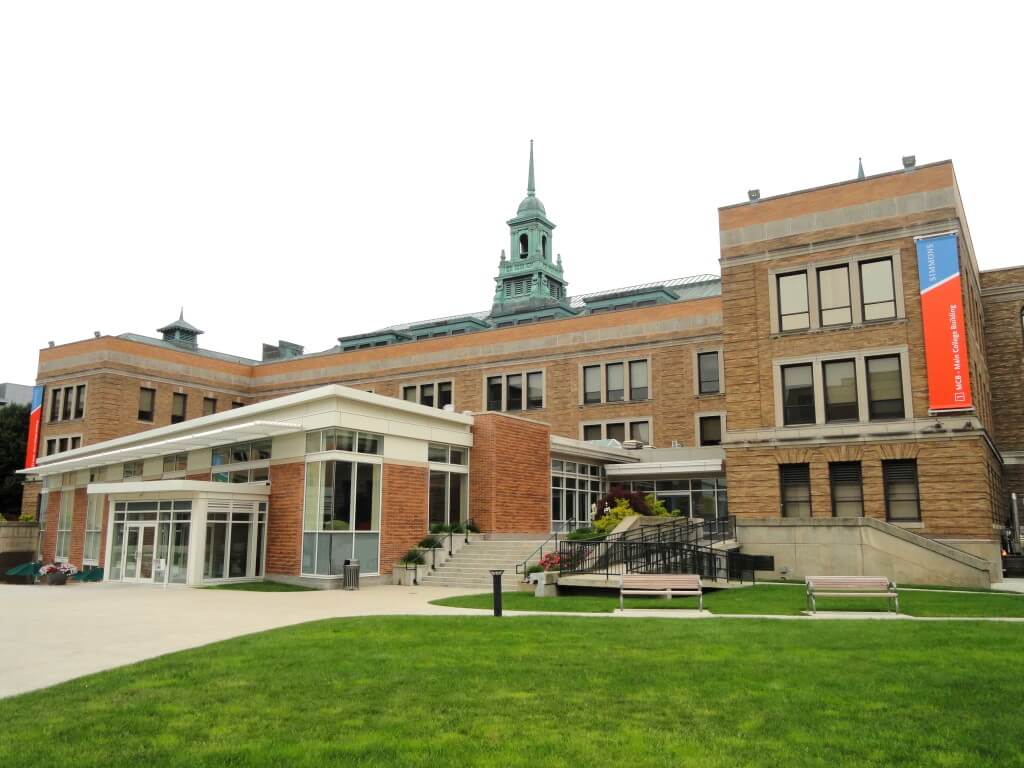 This is an interdisciplinary program that combines elements of the Mathematics and Statistics, Economics, and Management programs. Because the finance industry is being run on ever more complicated mathematical models, new, maths grounded perspectives are highly valued in the industry and Simmons recognizes that and seeks, through this program, to provide students a great way into the industry.
Tuition: $36,230
Student Population: 1,732
Acceptance Rate: 49.0%
U.S. News Ranking: #16 in the Northern Region
Trinity University describes its Bachelor's in Mathematical Finance as the interdisciplinary study of financial markets. As globalization continues and markets become more intertwined, the mathematical models used to understand those markets become more complex as well. This will require a new wave of finance professionals with a strong grasp on mathematics for this new era of global finance.
Tuition: $36,214
Student Population: 2,237
Acceptance Rate: 63.9%
U.S. News Ranking: #1 in the Western Region
Springfield, Missouri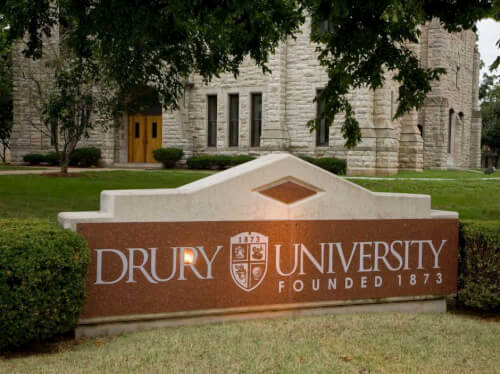 Drury University places an emphasis on individual instruction in small class sizes in order to better ensure that students grasp the importance of accounting and finance best practices. Graduates from Drury's programs can expect many opportunities upon graduation, and the students that work the hardest will be competitive when applying to top firms like PwC and KPMG.
Tuition: $23,885
Student Population: 1,575
Acceptance Rate: 73.1%
U.S. News Ranking: #8 in the Midwestern Region
Oklahoma City, Oklahoma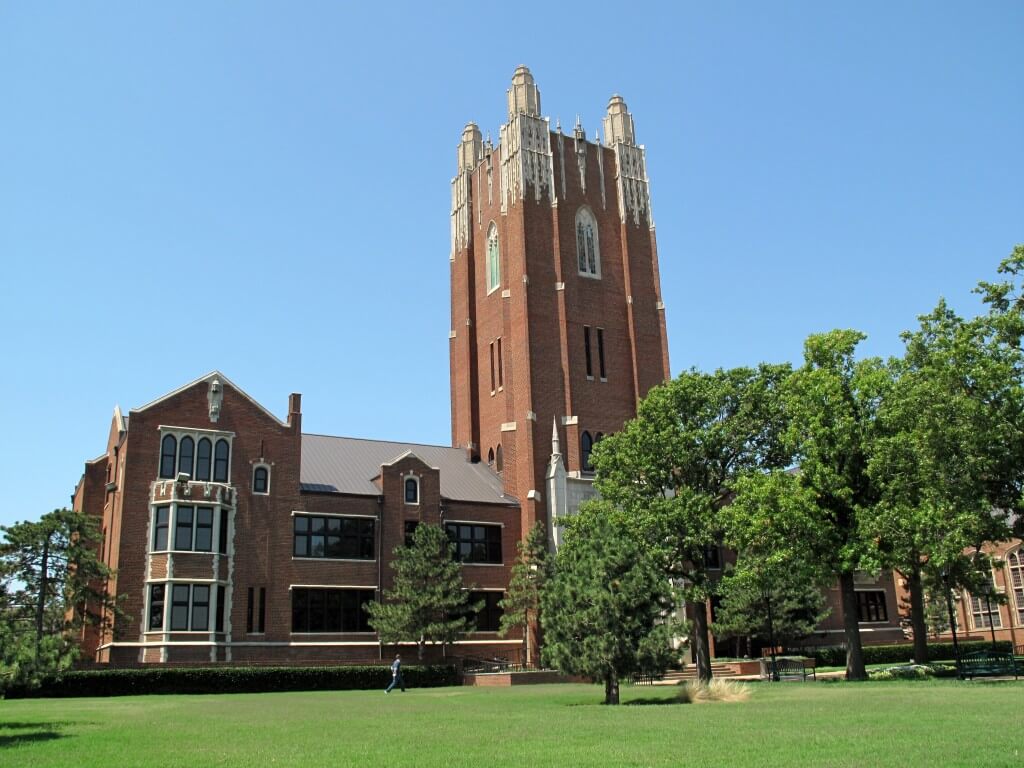 It may be a small college but that hasn't stopped Oklahoma City University from earning AACSB accreditation for the Meinders School of Business. The quality of the accounting program in particular is indicated in that though the school is small, many accounting firms, including the so called "big four" audit firms which are Deloitte, PwC, Ernst and Young, and KPMG recruit Oklahoma City University graduates.
Tuition: $30,726
Student Population: 1,821
Acceptance Rate: 70.4%
U.S. News Ranking: #25 in the Western Region
Evansville, Indiana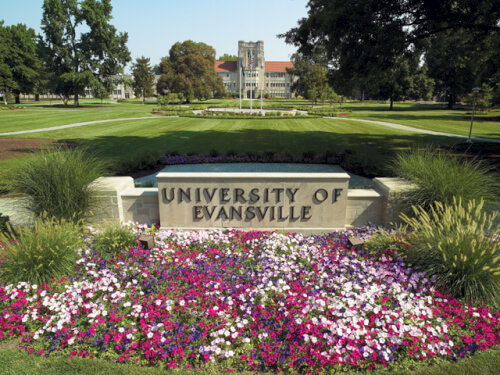 The University of Evansville may be small, but they take care of the students. According to the school accounting program graduates have a job placement rate of 100% and are often hired by major national and regional firms. The Schroeder School of Business placed in the 99th percentile in in the 2014 Major Field Test. In addition, UE's Institute for Banking and Finance provides experiential programs where students interface with clients in opportunities including micro loans, financial literacy, farm lending, investments, financial research, and risk management. Students electing to pursue a graduate degree are regularly placed at the top accounting schools in the country including the top two for graduate accounting programs, The University of Texas at Austin, and The University of Illinois at Urbana Champaign
Tuition: $31,776
Student Population: 2,477
Acceptance Rate: 84,1%
U.S. News Ranking: #9 in the Midwestern Region