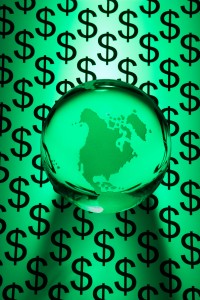 You may be interested in graduate training in finance but are wondering, "What can I do with a Master of Finance?" The answer is that plenty of high-demand career opportunities await the graduate with a Master of Finance, especially if you already have work experience. Most Master of Finance programs are only one year and cover financial topics in depth including investment management, financial analysis and corporate finance. Unlike an MBA degree, the focus of the Master of Finance degree is on preparing students for real-world jobs specific to finance. However, the degree also provides excellent background for most other business positions. If you have work or family responsibilities, consider that the best online Master of Finance degrees are regionally accredited and highly ranked. One of the most top-ranked programs is the George Washington University Master of Science in Finance, a rigorous course that offers a one-year intensive, including summers, or a two-year option. The University of Illinois program, one of the top 2012 picks by the Financial Times, offers an innovative one-year curriculum that grounds students in the basics of finance and also fulfills the requirements for the Chartered Financial Analyst (CFA) certification. Internationally ranked Florida International University serves working students with evening and weekend courses that develop practical expertise in global business and financial technology.
What You Can Do With a Master of Finance Degree
The U.S. Department of Labor Statistics predicts that finance jobs will increase by more than 25% by the year 2020. A popular career in finance is that of financial analyst, a position found in any business, government or non-profit sector that interests you. Responsibilities range from tracking an organization's expenditures to analyzing investment equities or real estate. Salaries average $75,650 and can range from $45,000 for entry-level positions to well over six figures as your experience grows. A Master of Finance should place you in the average range for a starting salary as a financial analyst.
If you are interested in managing a firm's financial operations, consider positions as a controller, financial manager, and ultimately chief financial officer (CFO). The salary for financial managers averages $103,910 per year, and top financial executives can make considerably more.
Personal financial planning is another hot career area, and your prospects are best if you have the industry-recognized certification of Certified Financial Planner (CFP). Planners need to know about all aspects of personal finance from investments to estate planning, and a Master in Finance offers sound preparation. Salaries range from staff positions at $45,000 per year to the high six figures for experienced planners who focus on wealthy clients.
A Master of Finance nets higher starting salaries than a bachelor's degree, and relevant work experience also boosts earnings. Some finance positions such as financial management and investment advising strongly favor an advanced degree. Now you know the rewarding and practical answers to the question, "What can I do with a Master of Finance?"