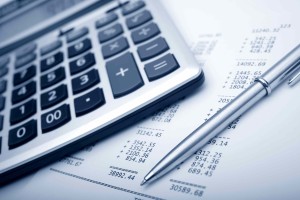 One of the best ways to gain experience, make your resume look better and get a leg up on the competition is with an internship, and if you study finance, you'll want to look at the types of internships available in finance. You never know when you might make such a good impression that the company offers you a job after graduation or when you might make connections in the field that lead to job offers. No matter where you go to college, you can find internships for finance students like yourself.
Investment Firms
Investment firms offer a number of internships for finance students at the graduate and undergraduate levels. An investment firm makes money every time one if its clients make money. These companies often charge a small rate for buying or selling stocks as well to increase profits. Working for an investment firm gives you experience in the stock broking market and gives you some idea of how to work with future clients. While you'll still need to pass a licensing test before working as a stockbroker, you'll gain valuable experience during your internship.
Credit Reporting Agencies
When looking at the types of internships available in finance, many students choose positions working with credit reporting agencies. There are three major agencies of this type in the United States. Each one monitors the credit of Americans and gives each individual a credit score based on his or her level of debt to credit, ability to pay off credit and late or on time payments. Not only will you gain a better understanding of how these agencies operate, but you'll also have the chance to learn what you can do to increase or improve your own credit score.
Insurance Firms
There are hundreds of larger and smaller insurance firms operating throughout the country today. These firms sell life, home owners, business, auto, health and multiple other types of insurance to consumers. This is a popular field with finance students who want to work in insurance later. Some of the positions available teach you about risk and how to determine if a client is a high or low risk, and other positions will teach you more about the marketing of insurance and how to make different policies appeal to different people.
Requirements for Finance Internships
As there are so many different types of internships available in finance, you'll find that the requirements for those internships vary as well. Jacquelyn Smith of Forbes looked at the top 10 finance internships and registered the requirements for each one. She found that some companies only offer internships for students at the graduate level and that some require that applicants go through an interview with a representative of the company. You may also find that you need to show you have some real life finance experience outside of college before applying. There are even companies that will only take with students who have a grade point average of 3.0 or higher.
Related Resource: Loan Officer
You'll learn more and gain more experience when doing an internship than you will in a classroom and working around other students. As a finance major, you'll find that the types of internships available in finance include positions working in investment firms, insurance companies and credit reporting agencies and that you'll need to meet certain requirements before applying.